Trial License with Go Connect Bina
Users can register for a free, 30 day trial, granting them access to the full feature set available in Go Connect Bina. See below for details on how to register:
Register for a Trial License
1. Download and install the latest version of Go Connect Bina, found here.
2. Once running, Go Connect Bina will prompt you to enter your Client ID, as shown. Once enterered, press "Log in". For details on how to find your Client ID, see the Go Connect Bina Quick Starter Guide.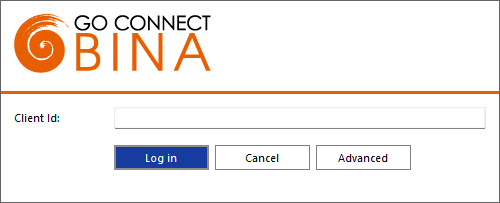 3. On the Control Panel sign in screen that appears, enter the credentials you use to log in to your Univerge Blue client, starting with your email.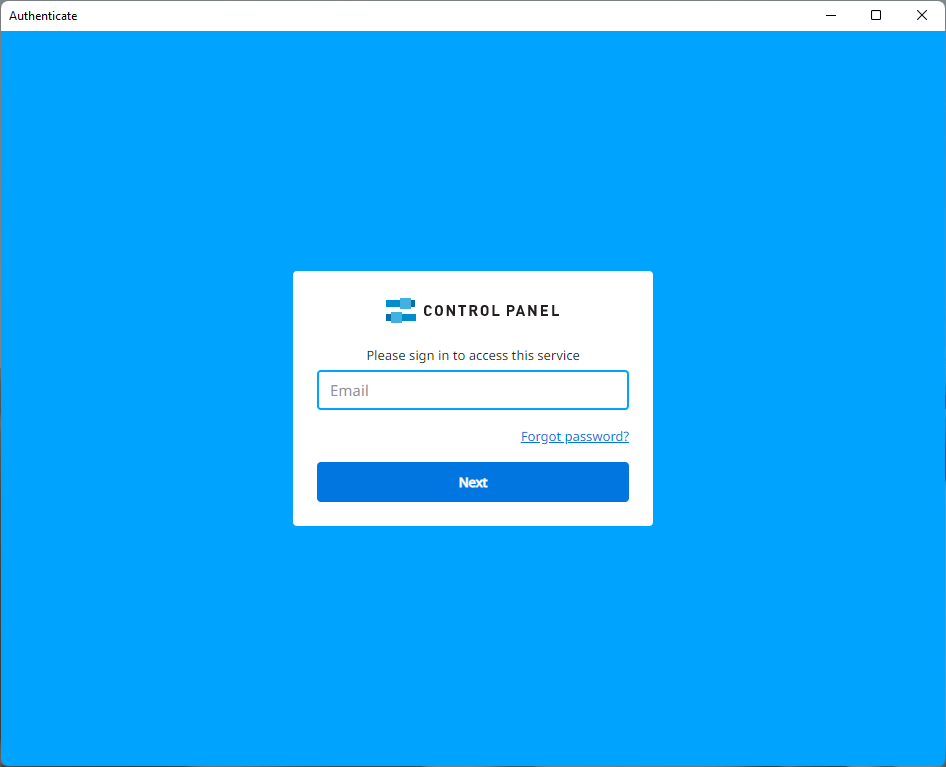 4. If your user account does not already have a Go Connect Bina license registered against it, you will be presented with the License Key Registration screen. Press "Register for trial".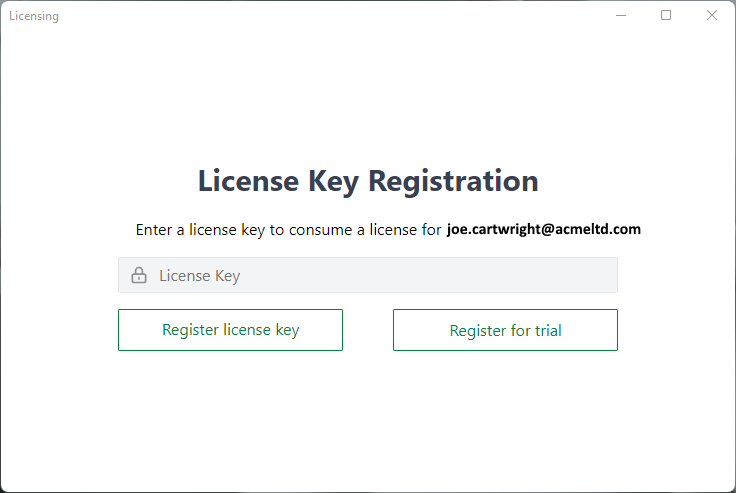 5. On the form that appears, enter your name, email and company, and then press "Register".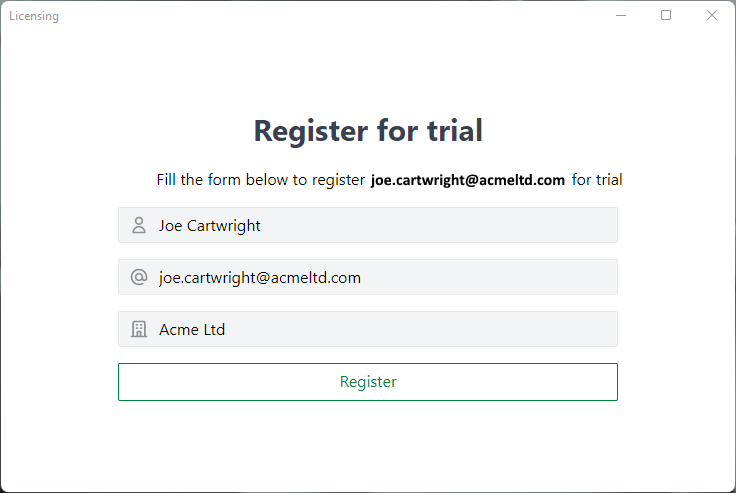 6. Your user account will now be registered with a trial to use Go Connect Bina. Press "Yes" to continue your trial and start using Go Connect Bina.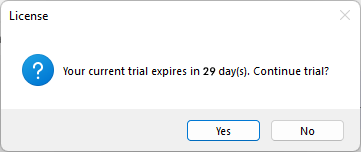 Pre-requisites to using 30 Day Trial
User Account does not already have a License Key.
User has not registered for a Trial License before.
User has valid Univerge Blue credentials.